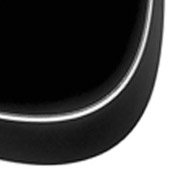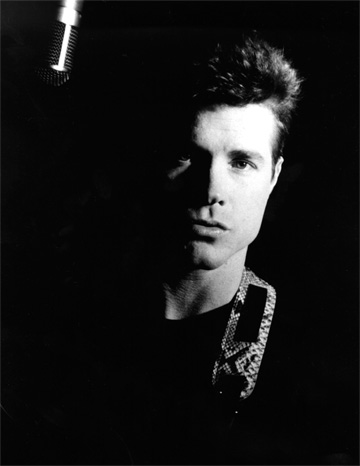 Dave Durham began his career as a singer and a songwriter in 1971. His first song was Little Betty Lou - (Broke My Heart in a Telephone Booth). He went on to get a degree in Music Theory at Miami Dade Community College, where he studied classical guitar, piano and singing.
Early in his career, two of his songs were recorded by E.J. Stewart, a close associate of the Allman Brothers. Those songs were Metro Man and Lillian. Those recordings were released regionally, to strong acclaim.
In 1975 he started the Archer Road Band with Gary Gordon (who would later become Mayor of Gainesville, FL.) After countless gigs at local clubs, like The Great Southern Music Hall, Bilbo and Gandalf's, and Mad Monk Inn, their debut album In the Land of Odd got quite a bit of air play on local radio stations. Dave had the tremendous honor of opening the first show of the Rossington-Collins tour, (Rossington and Collins being the only surviving members of Lynard Skynard after their tragic airplane crash.) He also opened for other groups like Earl Scruggs, David Bromberg, Steve Forbert (aka Jack Rabbit Slim), Leo Kotke, and John Hartford.
Dave tried his luck in Nashville but to no avail. He re-vamped the Archer Road Band and went out on a tour of the southern states. During this time he recorded an album of souther rock which still remains unreleased. Not long after the band played Baton-Rouge, they went their separate ways. On the verge of a turning point in his career, Dave took the advice of his brother Jim and moved out to L.A. to explore the music scene on the west coast.
With nothing but his guitar and pickup truck, Dave drove to Los Angeles. He tried to get a place to stay, but with no job, no one would rent to him. He tried to get a job, but with no address, no one would hire him. The music scene in L.A. at the time was vibrant, but hard to break in to. After months of living out of his truck, and crashing on friend's couches, he got his first break. After auditioning for the Bel Air Presbyterian Church, he was hired on as a singer / musician. It was this turn of events that gave Dave the confidence to stick it out in L.A..
When he wasn't singing at the church, he spent his other time trying to find gigs with bands in the area. This proved to be easier said than done, but after a long period of putting his name out there, opportunities finally started to open themselves up to him. He played with almost everybody who was anybody, and a lots of nobodys who became huge somebody's later.
Also during this time, he auditioned, and got called back, for a job doing voice over work for Disney. Out of the thousand people who auditioned, Dave was picked. They hired him to be the voice of "Wendell" for the newly revamped Country Bear Jamborree attractions at Disneyland. He went on to be the voice of two different characters in all of the subsequent Country Bear Jamboree productions and videos. In honor of his prolific voice-over work for the company a statue of Dave was put on display in the All Star Music Resort at Disney World Orlando.
Around this time, he assembled a new group of the hottest players in town, and they were able to record their first album, and not long after that, Dave Durham and the Bull Durham band recorded their second album, Custom Cab. (The song "In My Car" was released as a single, and became a top ten drive time hit). The response to this album, and their other work was very positive. Bull Durham was nominated for 3 years in a row, by the Acadamy Of Country Music (ACM) for best "non-touring" band of the year.
By now, the band was playing the Palomino Club regularly, as well as opening for other famous acts at the Los Angeles Forum. That same year, they sang the National Anthem at Dodger Stadim. (Padres vs. Dodgers - the Dodgers won).
During a 10 week engagement at Disneyland, Anaheim, the folks at Disney asked him to fill in for a month at a club on Pleasure Island at Disneyworld, Orlando. Dave and the Band were doing their second show at the Neon Armadillo, when Michael Eisner caught their act, and offered them an open ended contract.
While in Florida, the band worked their way up into the national country music talent search at Opryland, Nashville. It was a tough competition, but they won the grand prize at the Tru-Value / GMC Pickup Truck National Talent Search there in Nashville. The finals can still be seen on TV from time to time.
This national exposure resulted in Dave being offered a recording contract with Sony Records, where he met and worked with countless singers and songwriters who were industry giants. After many publishing offers, recording deals, songwriting sessions with the best in the business, Dave has amassed a huge catelogue of materials, most of which remain unreleased. It was during the recording of his last Bull Durham album that the events of 9/11 changed the world for all of us. Dave's first internet offering is his version of the Battle Hymn of the Republic, a song that he sings with great pride and gratitude for our troops currently overseas. He hopes that you will be as moved as he was during the recording.
Look forward to his next album which is currently in the works. He tells us that on this project, every song will be selected for its truth, stark candor and originality. Given his track record for writing music that is strong both emotionally and creatively, this next album promises to be one of his best yet.
Awards
Male Entertainer of the Year
California Country Music Association 1988, 1989, 1990
Country Music Association of America 1990
Songwriter/Record of the Year California Country Music Association 1989
National Winner True Value Hardware/GMC Truck Country Showdown 1990
Regional Winner Marlboro Country Music Talent Roundup 1987, 1988
Best Band of the Year California Country Music Association 1989, 1990
Character Voice-Overs
Dave Durham is Walt Disney World's official voice of Wendel the Bear and Liver Lips the Bear from the Country Bear Jamboree at the Magic Kingdom/Orlando, Florida/Anaheim, California
Television
Nashville Now/Nashville, TN, Crook-n-Chase/Nashville, TN
Country Music Showdown 1990 Winner/Nashville's Grand Ole Opry
Country Music Showdown 1992 Host/Nashville's Grand Ole Opry
Headliner for American Faces and Places from Eagle Production Corporation
*Guest Appearance from Disney's "Davy Crockett" Fess Parker
Country Music Showdown 1995 Judge/Disney's EPCOT, Orlando, Florida
ABC Sitcom "Step by Step" 1995/Disney's Pleasure Island, Orlando, FL
Concert Appearances:
SOLO:  WALT DISNEY'S PLEASURE ISLAND, Orlando, Florida with Dave Durham
BACKUP:  The Judds, Alabama, Merle Haggard, Roy Clark, Randy Travis, T. Graham Brown,Ricky Skaggs, Tracy Lawrence, Patricia Yearwood and George Jones